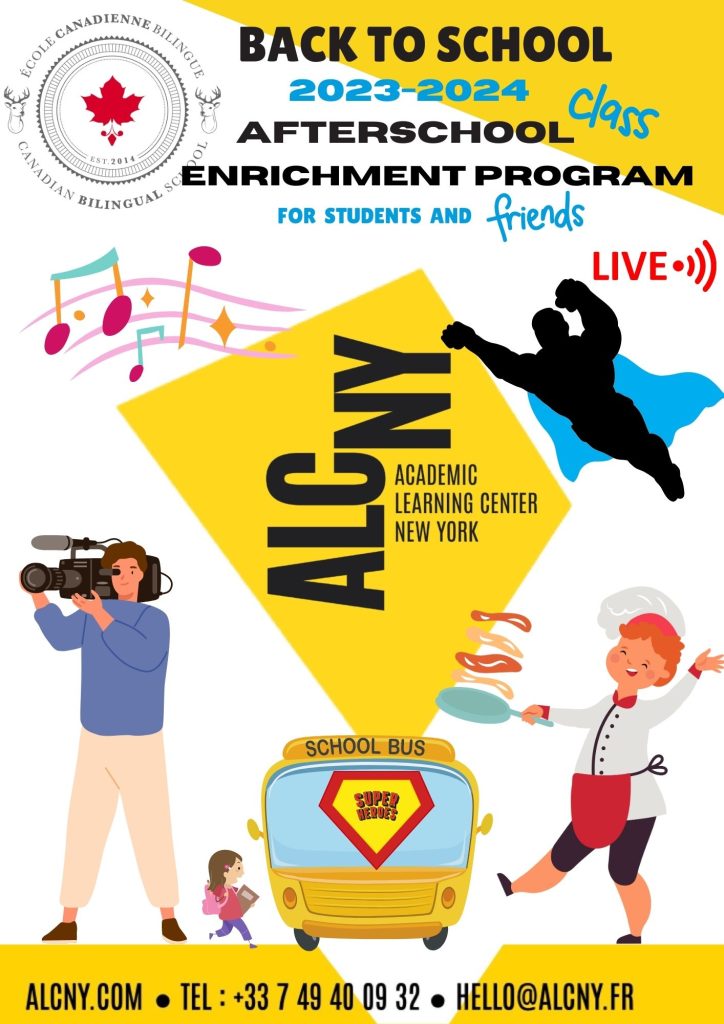 At the ECB-CBS, we offer an after-school program for students at all levels. After-school activities are organized by age-appropriate groupings. Our after-school program is supervised by our faculty members, or by out-of-school instructors that have been carefully screened as per BC Ministry of Education and Éducation Nationale regulations.
Afterschool activities take place at the school on Monday, Tuesday, Wednesday, and Thursday afternoons, from 3:30pm until 5:00pm.
A 5:00pm school transportation drop-off may be available for students in the after-school program subject to demand.
To register for Tuesday Sports, with Energy Academy, please communicate with the school at info@ecb-cbs.ca
To register for the Monday, Wednesday, and Thursday Afterschool with our partner ALCNY (see schedule below), click here :