ACADEMIC PROGRAM INFORMATION
The ECB-CBS delivers the British Columbia Ministry of Education's provincially prescribed curriculum for primary, middle and secondary school.  
At the ECB-CBS, students learn in English and in French. The school offers a truly bilingual and bi-cultural experience that will develop the language skills students need as 21st century learners. Our bilingual curriculum will challenge students who are acquiring reading, writing, speaking and listening skills in both English and French.
The Canadian Bilingual School of Paris offers 3 Academic Programs
Primary School - Kindergarten to Grade 5 (ages 5 to 10)
The Primary School Program at the ECB-CBS builds a strong foundation for lifelong learning. Primary students learn best when their learning involves exploration and inquiry, with hands-on activities and play that engage all of their senses. 
Our educational programs are developmentally and culturally appropriate, providing for students' social-emotional, intellectual, aesthetic, artistic, and physical development, as well as their personal growth in social responsibility.
Middle School - Grades 6 to 9 (ages 11 to 14)
The Middle School Program forms the bridge between primary and secondary school. At the ECB-CBS, our Middle School program appreciates the complex physical, socio-emotional and academic development of our Grade 6 to 9 students. Teachers support students through these important transitional years, nurturing their self-expression and autonomy.
Our personalized learning approach provides students with an academic environment that encourages their creativity, and their critical inquiry, while developing the academic skills that motivate learning, and prepare students for future life experiences.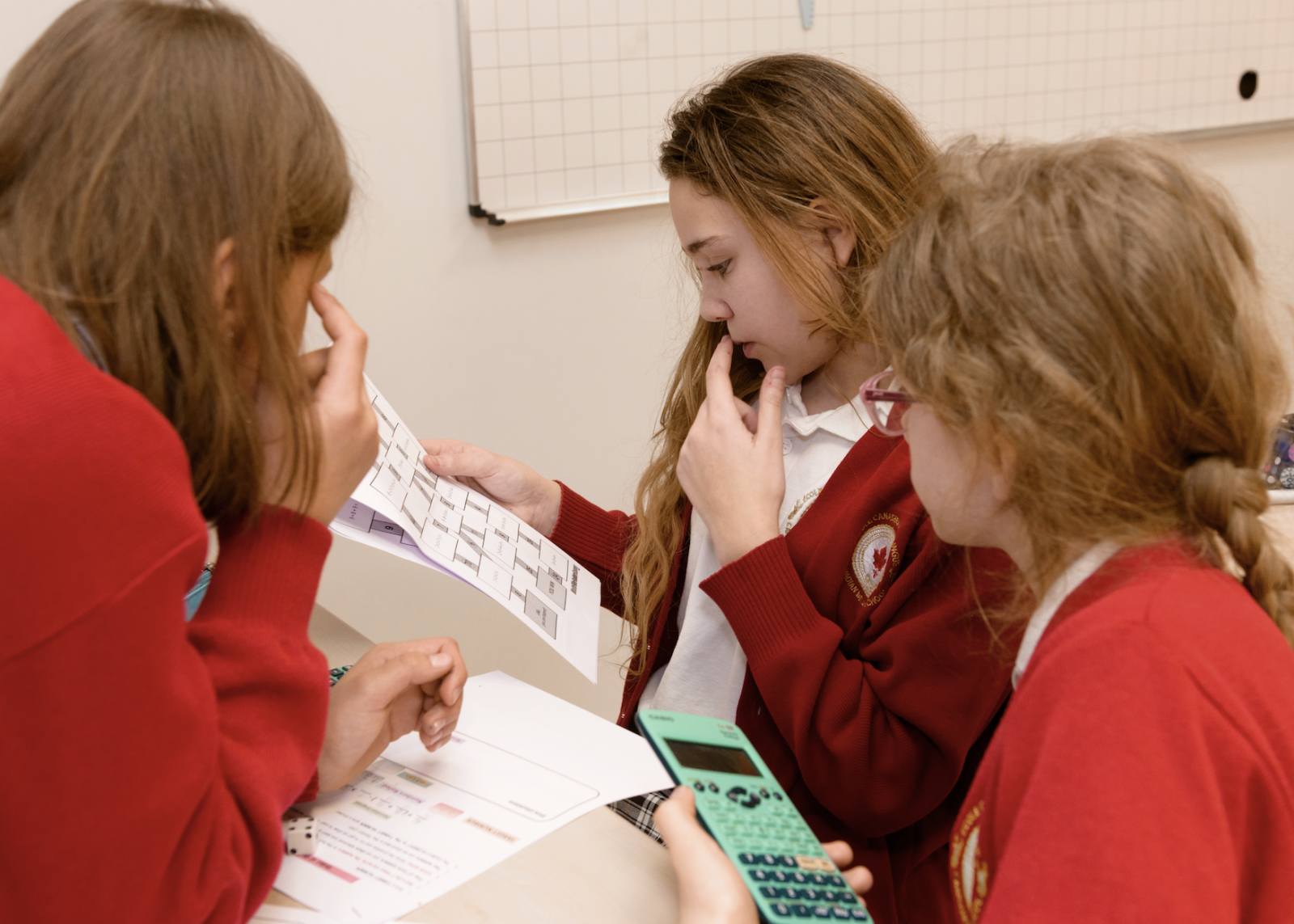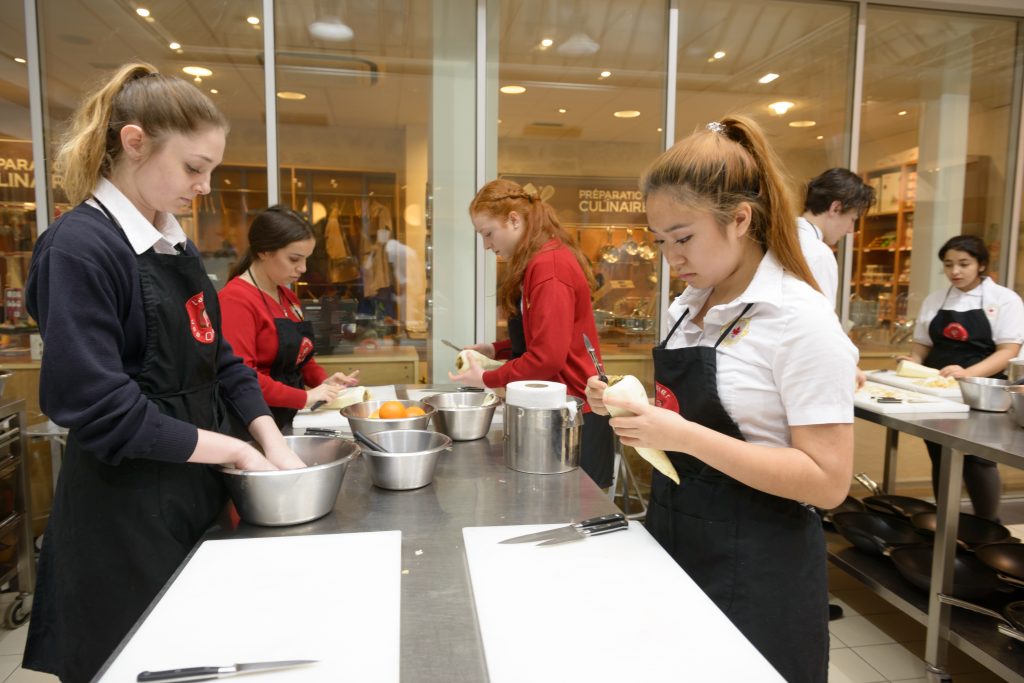 Secondary School - Grades 10, 11 and 12 (ages 15 to 18)
University Preparatory Program
Our Secondary School Program is a University Preparatory Program that ensures that our students graduate with the academic knowledge and the skills they will require for their post-secondary studies, including: oral and written communication; academic writing and scholarly research; critical, creative and analytical thinking skills, group work, as well as a strong level of language skills in both English and French. 
The British Columbia Certificate of Graduation, the Dogwood Diploma, is awarded to students who successfully complete the Grades 10 to 12 provincial graduation requirements. 
Students must earn a minimum of 80 academic credits, and complete the Provincial Graduation Assessments in literacy and numeracy to graduate. 
For information regarding our University Counselling, please visit our University Counselling page.
British Columbia Graduation Program
The B.C Graduation Program is a three (3) year program for students in Grades 10 to 12. The B.C. Graduation Program provides students the opportunity to discover what they want to do in the future. Students will use these years to learn, discover, grow, explore and try new things, while choosing the path that best reflects their interests and dreams.
The Dogwood Diploma - At a Glance
The B.C. Certificate of Graduation or 'Dogwood Diploma' is awarded to students who successfully complete the provincial graduation requirement.
Students require a minimum of 80 credits to graduate.
Of these 80 credits:
– At least 16 credits must be at the Grade 12 level, including a required Language Arts 12
– At least 28 credits must be elective course credits
– 52 credits are required from the following:
Career-Life Education (4 credits), and Career-Life Connections (4 credits)
Physical and Health Education 10 (4 credits)
Science 10 (4 credits), and a Science 11 or 12 (4 credits)
Social Studies 10 (4 credits), and a Social Studies 11 or 12 (4 credits)
A Math 10 (4 credits), and a Math 11 or 12 (4 credits)
A Language Arts 10, 11 and a required 12 (12 credits total)
An Arts Education 10, 11, or 12 and/or an Applied Design, Skills, and Technologies 10, 11, or 12 (4 credits total)
The provincial graduation requirements also include three (3) provincial graduation assessments:
Grade 10 Numeracy Assessment
Grade 10 Literacy Assessment
Grade 12 Literacy Assessment
Independent Directed Study
Independent Directed Study (IDS) classes at the ECB-CBS offer students an opportunity to explore topics beyond the B.C. curriculum framework. Under teacher supervision, students can earn additional IDS credits by pursuing curriculum in more detail of a course they are enrolled in, or by focusing on the learning outcomes of a course that they are not taking.
Students in Grades 10 through 12 may request an independent directed study to a specific faculty member. Students must demonstrate the ability to work independently. Along with their teacher, students will develop an independent directed study plan that includes:
A process for ongoing facilitation and assessment
Criteria for determining successful completion
A credit value (one, two, three or four credits) for the proposed IDS
An IDS must be based on the learning outcomes of a B.C. Ministry-Developed or Board/Authority Authorised Grade 10, 11 or 12 course.
B.C. Ministry Graduation Policy Guide
The British Columbia Ministry of Education provides a graduation policy guide for students, and their families. This guide focuses on the curriculum and assessment requirements in Grades 10, 11, and 12 and the related policies for the B.C. Graduation Program.
To download the B.C. Graduation Policy Guide, please click on the link below.